We provide various types of self-lubricating sliders, guide bushes, inclined wedges and other products for automobile tire molds, injection molds and stamping molds.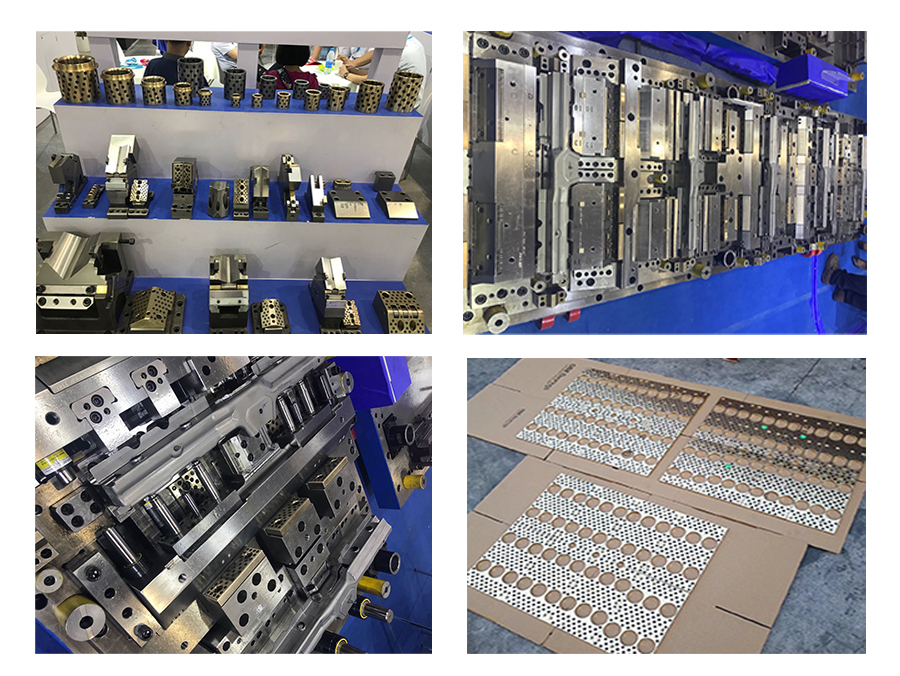 Short delivery time and quick turnaround greatly reduce customer maintenance downtime and inventory occupancy costs. With multiple production bases around the world, the goal is to provide efficient and professional services to customers around the world. Our maintenance-free plain bearings meet strict environmental standards and provide many important advantages:
1.Low friction and high wear resistance
Low friction custom requires no lubrication, provides smooth operation, reduces wear and prolongs service life
2.Maintenance-free
Self-lubricating bearings, suitable for applications that require long bearing life without lubrication
3.Lower system cost
The use of self-lubricating bearings does not require hardening and oil groove processing, thereby reducing bearing costs. The compact one-piece construction saves space, reduces weight and simplifies assembly.
4.Environmental protection
Non-lubricating, maintenance-free bearings meet increasingly stringent environmental regulations, such as the RoHS directive, which restrict the use of hazardous substances in electrical and electronic equipment.
Rongchang Bearing provides customized solutions to meet the specific needs of each application, provides a wide range of standard or custom bearings, and has superior performance under various load, speed and temperature conditions.The self-lubricating materials used in our bearings are resistant to corrosion, providing superior wear resistance, chemical resistance, cavitation resistance, flow corrosion and fatigue resistance.Since there is no need for lubrication, the equipment no longer needs to stop operation for maintenance, resulting in this environmentally friendly product with low maintenance cost and very savings.