Place of Origin:Zhejiang, China
Lubrication: Graphite self lubricating
RCB-750 Oilless Guide Bushes

Basic characteristics

RCB-RCB750 :A kind of high strength cast bronze(SAE430) based material and on the surface of ehich is embedded with preformed solid lubricant. This bushes has both the virtues of the copper alloy and the solid lubricant, can be applied under dry, high temperature, high pressure, corrosive, water or other chemical environment, where no oil can be introduced. This bushes is now used in successive casting machines, steel rollers in metallography, mineral machines, ships, turbo generators, hydraulic turbines and injuection molding machines for plastics. We can make all sizes and types of this bushes. The following is a list of benefits our graphite has to offer:
• It is completely oil-less
• It is self-lubricating
• Maintains excellent lubricity and structural integrity in all environmental conditions
• May be used while continually immersed in liquids
• Holds up under the most extreme temperatures, exceeding 1200 degrees Fahrenheit and well below freezing
• There are no known acids or alkaloids contained, which could have a corrosive effect on equipment
• Designed for longevity
• Environmentally safe!
Standard Size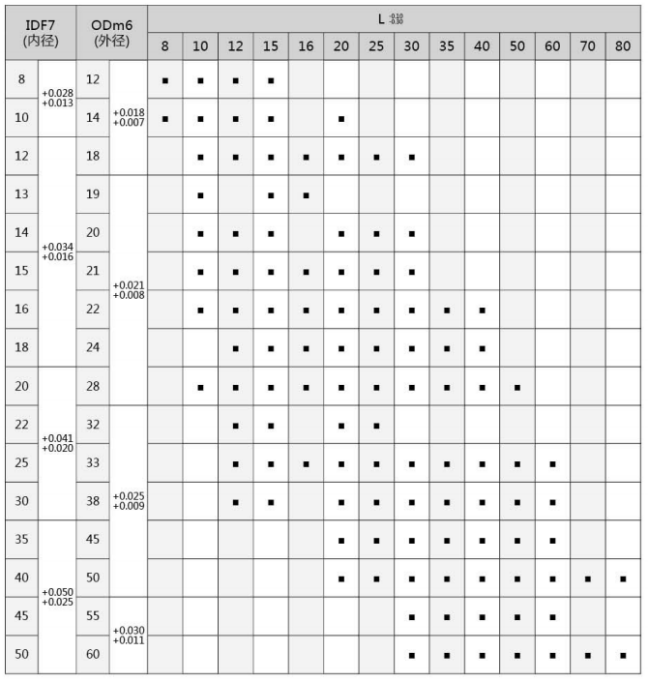 Jiaxing Roncan Bearing Co.,ltd is specialized in the manufacture and distribution of a large range of copper alloys which incorporate continuous cast and machined parts, centrifugal castings, wrought copper alloys, bars, sheets and plates, bronze wear plates and finished machined parts. We are provide dry bearings, self lubricating bearing, wrapped bronze bearing, bimetallic bushings, steel bronze bushings, graphite steel bearing, bronze bushings, graphite bushings and so on.